This part is still in the works. It's a larger, organization-wide project.
But even though it's not written down officially, that's what you can observe at Thomann:
It's a passionate industry. Many of us are musicians or have a hobby related to music. Music is the language of peace and community. That's why we love it.
Strolling around our campus in Treppendorf, you'll meet a lot of customers. It's their little D*sney Land, and we're doing everything to make their visit unforgettable.
You don't have to be musically to work with us. But we can't guarantee you'll never buy your first instrument anyway.
If it's good for our customers, it's good for us. We wouldn't be where we are right now, if it was for shareholders.
If you want some more insights on how we got there, we recommend this article on our Thomann blog about Hans Thomann's 60th birthday.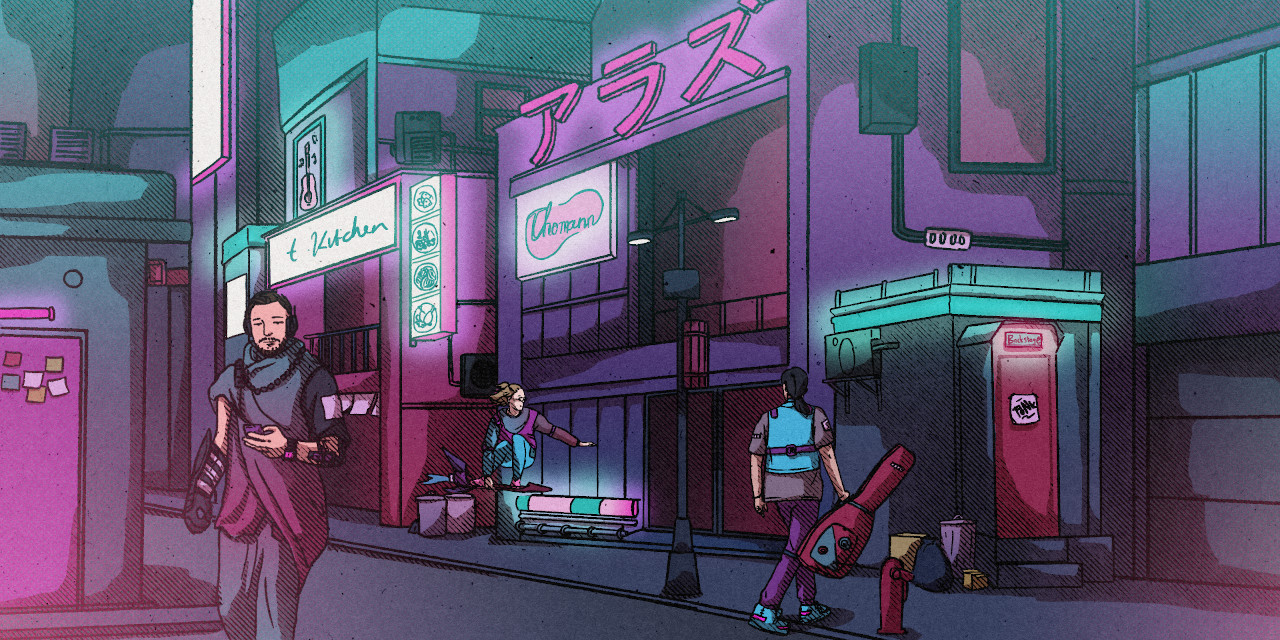 You might already have recognized who created this handbook. If not, you can find our imprint here and stuff related to privacy here.
To inspire and enable people to speak music, everywhere.
To create the most inspiring online shopping experience for musicians.
Currently, our product vision focuses on musicians, new international customers, and beginners. We want to inspire them. Make people feel like home and safe, even if we don't sell & ship from their country. And we want to help everyone find their first or next - but always right - instrument.
We put our customers first. Always. It's our obligation to make them happy. We do this by a huge range of products, great product presentation, and as much comfort as possible. We help our customers compare products. We recommend products and we provide guidance to find the right product.
While increased revenue and growth is always a great factor for success, it's not the only thing we measure and value. We strive for the love of our customers. We want to foster young-and-coming talents. We try to create long-term relationships. Our task is to have customers put Thomann equal to making music.
Thomann uses a company backlog to align strategic projects between departments and to keep track of what's going on at a high flight level transparently. You can find the backlog linked in our thomann.io change blog. In the strategy & performance section of the blog, you can also find an article describing our current strategy. It's not public, so you should definitely apply for a job with us!
Our main communication tool is Slack. Use Slack status to communicate your availability. The easiest way is on-/offline. We provide a few other status messages, e.g. when you're in a meeting, in a work tunnel, on break, sick or on vacation. Make sure to set them accordingly.
We rely on self-organized groups of individuals that know when and how to get their best work done. A team also decides how much overlap they need to collaborate.
We aim for 40 hours a week (for a full-time employee). This helps us focus on what's important. Each team and individual know best when to work. We have no fixed schedule.
We emphasize a healthy routine for everyone. That includes having a life outside of work and getting a good amount of sleep. That's the best productivity hack you can get.
There may be exceptions, but they stay exceptions. We act proactive. If we exceed these hours regularly, we figure out the issue and solve it. That can mean recruiting more people, fixing a flawed process, or something else.
Most teams plan and work in iterations of 2 weeks and release as often as possible. "Done" means our customers use it.
Every team has some form of a daily or weekly update meeting. All of thomann.io gathers once a month for the Assembly. This is our all-hands update format.
Our product teams show their progress and achievements each iteration to product management. They invite the whole team when useful.
#review-1 is used by all teams that will present something new to everybody (colleagues, stakeholders, customers). Reviews take place every week (check the team calendar for details) and are open to join for everybody. Each product team has a 30 to 60 minute slot to show the last weeks' progress and share thoughts with stakeholders and colleagues from other teams. It is the responsibility of all product teams to prepare the review, invite stakeholders and update all non-attending team members on what's been shared.
Voluntarily, every Wednesday 14-15.00, already scheduled in the calendar.
Goal of the appointment: Product Lead feedback on iteration results.
Will take place in a new slack channel #review-2. Just join our head of product in the huddle at the according times.
Each team is obligated to reflect regularly. Retrospectives and project recaps are our means of choice. If your team does not have a coach of its own, please contact the agile community for support.
To figure out what to do when things get tough, we created a code of conduct. Look at it as a little law book. It's great if you never need it. But it's cool to have it to settle arguments. It contains three sections.
The baseline to fulfill our mission is
to create empowered product teams
to create innovative products and solutions
to continuously deliver value for our organization
We are one team and are passionate about thomann.de and our app. We put our shared goals first and are proud of our work from day one.
Honest & direct: We communicate honestly, openly, benevolent and transparent. We always tackle problems and challenges by being respectful, technical and positive. The direct approach is the best approach.
Sharing knowledge: If something's for the world to come, document it!
Give feedback: We share positive feedback with the largest group possible: Unit → Team → 1:1. We share negative feedback with the smallest group possible: 1:1 → Team → Unit. Every team member is allowed to give feedback in any direction (360°). We reflect regularly and continuously on all levels.
No elephants or beating around bushes: This should not exist. If it does, however, we approach somebody who is able to support us handling and solving the situation.
Let's be pioneers: We take a step further than other e-commerce companies. Our ideas, features, team and ways of work shall be an inspiration for others and set the bar high.
Minimal change: The smallest change shall be validated with real customers as fast as possible. A great foundation is better than a house no one wants to live in.
Have and feedback ideas: Each idea helps us improve. Therefore, they shall always be put in our Feedback Hub. Consult others and remember: the inside of the box might only be one perspective.
Take ownership: We work driven by solutions, quality, success and data. The Web Team owns the product and code. It is responsible and accountable. Each role contributes with their own skills.
Consult others: If we are unsure about making a decision, we seek help from experienced team members. This also helps us to feedback ideas and prepare them for our Feedback Hub. All team members are consultants for each other.
Work in teams: Our way of work is inspired by established processes. However, we own and adjust them when needed. We bank on long-term, cross-functional teams working location- and platform-independent.
One remote, all remote: A good meeting provides equal chances for every participant. If one team member joins remotely, all other participants shall join the meeting remotely and separately.
Hallway radio: We avoid hidden priorities, agendas, and the distribution of wet ink. What counts is communicated transparently and explicitly.
Getting stuck with your mindset: We avoid being biased. There is no "we've always done it this way" or "this will never work" without valid data and experience.
Hidden feelings: We don't hide our feelings. Bad feelings tend to bottle up. We don't want you to listen to My Chemical Romance.
Complexity: We avoid unnecessary complexity on all levels. The most obvious solution tends to be the most reliable.
Finger pointing: It's not your fault. Mistakes happen all the time. We support each other to have them only happen once and to improve ourselves. Nothing's just someone else's problem.
Talking about "the others:" We are one large team - thomann.io. Even though we all have different roles, there are no "others" in our team. We share one common goal and every team member contributes with their skills.
Head monopolies: We don't like them. Each head can fit some more of the other team members' knowledge.
Welcome to the thomann.io team. We're thrilled that you're on board. Arrive calmly, sit back and let us surprise you.
In the first few weeks, you should find your way around and get to know people. To help you do that, you have a wonderful support system by your side: your buddy, lead, team and of course P&C and the agile coaches. In other words, a bunch of nice people who will introduce you to the Thomann.io cosmos.
To help you celebrate your first successes quickly, you will be given your first tasks in the first few weeks. These should also help you to get in touch with your new team. In addition to the professional exchange, we would also like to get to know you personally. You can look forward to many coffee calls.
To help you figure out what we expect, you will get everything clarified in the first week in an extra expectations meeting with your lead. But then it's up to you: we love feedback, so keep it coming! What can we do better? A fresh pair of eyes is always good. Don't hold back and exchange ideas with your buddy and the P&C unit. Within your first quarter the P&C unit will come to you to find out how you are doing and how the recruiting/onboarding process went.
After 3 months, you should know the most important contacts at Thomann Cosmos. Use the regular exchange with your colleagues for knowledge exchange, feedback or just to chat about the weather.
Your buddy will help you find your way around the thomann.io.
They will coordinate your first meetings and introduce you to the people you'll work close with everyday.
You and your buddy will hold regular feedback sessions in the first 6 months and beyond to make sure you can arrive in your new role properly.
Your buddy is the #1 go-to person for any questions. By the way, there are no stupid questions. But you already know this.
In addition, people & culture will ask you for feedback and any concerns during your first 6 months.
Once you start your lead will share expectations for the first months with you. In some occasions, they might be shared by your onboarding buddy. After half of your probationary period (usually 3 months), you and your lead will talk about these expectations, if they are met, and what still needs some work. Your onboarding buddy will also attend this meeting. Prepare the meeting together with your buddy. Make sure, you are transparent about where you need help or if there's some expectation that might not fit your role. After your probationary period, you will then have your first appraisal interview.
As a buddy for a newbie, you are the first point of contact. Regardless of whether it's technical or team-related: you support the newbie with all of his/her questions and make sure she/he is doing well. The most important thing is to build a relationship of trust between the newbie and you. The newbie should feel comfortable and that is the number one priority for you as a buddy. To prepare you for your tasks, you will receive a buddy workshop from the P&C team.
Your tasks start before the newbie's first day (see onboarding checklist). You are responsible for making sure that the onboarding runs smoothly and that the newbie has all the information before the first day (e.g. start, agenda first day).
On the first day, you give a first introduction to the most important tools (e.g. Slack, Google Workplace, Kenjo), the team structure ("who does what") and the most important processes (e.g. meetings).
In the first weeks, make sure that the newbie is well-connected in the company and knows the most important people (lead community, coaches, P&C, etc.). Together with the lead, clarify the expectations of the newbie so that his/her role is clear to all parties. If you are unsure about this, feel free to approach the onboarding community or your lead.
It is important that you keep in touch with your newbie throughout the probationary period. Jour fixes or bi-weekly meetings can help to identify and clarify questions or uncertainties early on. The most important questions are:
"How are you?"
"How can we support you?"
If you have any questions, please contact the onboarding community #onboarding-buddy-general-information.
During the probationary period, it would be great to give feedback to your newbie throughout. Important points are:
What is already working well?
Where do you see opportunities for development? Be sure to get feedback from others (e.g. coaches, colleagues, etc.).
Make sure you organize all necessary meetings for your newbie stated here.
You can certainly stay in close contact with your newbie beyond the probationary period.
Give your meetings a title that makes sense. We're growing, not everybody is into all meta-humor threads anymore. Like writing code, use meaningful meeting titles and add a short description. This helps people to know what it's about and to opt out if they can't add value.
Give your meetings a timebox that calls for freedom. 8 working hours should not be 8 meeting hours. Make sure you give yourself enough time to process meetings and work on your action items. It's okay to say no to a meeting and it's okay to opt out, if you're not sure what to contribute. Schedule meetings for everybody to be able to use the bathroom or make a coffee in between, e.g. rather setup 45 minute meetings than 60 minute meetings.
Pay some respect, be on time. Be on time to your recurring team meetings, e.g. every team member should know when their daily is. All recurring team meetings happen according to the shared thomann.io calendar or team calendars. If they don't, you'll be notified.
Cancel meetings on time. Cancel your appointments when you take vacation. If possible, also cancel them while sick. Cancel them, while you travel and might be stuck with WIFIonICE…
Don't multi-task. Not even Hermione Granger handled that well. People make time to join an appointment with you so please value that and treat it with due respect. Don't type away in Slack chats while being on a call, don't pick up the phone unless it's an emergency and speak up if you get the feeling you have nothing to contribute instead of zoning out.
We are a large department already. Working fully remote doesn't make it any easier to find your way around as a newbie or when looking for people you haven't worked with in a while.
Set a profile picture in at least Slack and Kenjo in your first week of work. Google Workplace is a bonus everyone will thank you for when configuring access rights. Make sure the picture shows your face for others to recognize.
For Slack and Kenjo use your full name as profile name and display name.
This helps everyone, to find their way around our organization.
Some team members are often referred to by their nicknames. If you are one of these lucky people, please put your nickname in quotation marks between your first- and lastname, i.e. Firstname "Nickname" Lastname. This is the easiest way to search for you. You only need to apply your nickname in Slack.
Video killed the radio star at some point. Our default in all calls is to have your camera turned on. There might be exceptions with bad internet connection, e.g. when traveling, or personal well-being.
In this section, you'll learn which career paths you can choose from and how our feedback culture works.
Regardless your career path, there are a couple of general expectations tied to your personal seniority. We're not into the big title game but this overview helps you to understand what behavior we expect when placing people in their according roles.
As a trainee you'll be making your first steps within your subject area. You'll acquire some basic knowledge and start to know what you're talking about.
You have basic knowledge in your subject area. You take over projects on your own. You still ask more questions than you're able to answer.
You have extended knowledge in your subject area. You take over projects on your own. You can answer more questions than you have to ask. You are able to prioritize tasks in accordance with our customers and product vision. You proactively take over practical challenges within your team. You provide your team with practical impulses. You are able to identify problems by yourself. At the end of your probationary period latest, you deliver value to our organization and are an important contributor to solving real-world problems.
You have expert knowledge in your subject area. You function as a mentor for new team members in your subject area through onboarding, sparring or teaching. You are able to prioritize tasks in accordance with our customers and product vision and help others to do so as well. You actively support teams, communities, and units to improve and fill gaps. You are the go-to person for questions regarding your subject area. You proactively take over practical challenges within and outside your team. You provide your team, communities, and units with practical and structural impulses. You question the status quo, identify problems, provide solution approaches, and actively participate in discussions. You are able to explain abstract conditions/situations to people outside of your subject area. When working on projects, you keep feasibility, estimations, entrepreneurial thinking, legal issues, and customer-related aspects in mind.
Each unit offers two different career paths.
You like to dive deep into the rabbit hole of your expertise area? Awesome! You can advance your skill set in your subject area and become an experienced senior.
You like to lead and enable people? You love to see them become experts? Great! You can grow into a people lead role and help your team to become empowered.
Important note: No matter on which path you decide, there will be no monetary differences. The pay ranges will be similar based on your seniority and your experience within thomann.io.
Changing roles: If you're unhappy in your current role, just talk to your lead. If you see a role on our jobs page that might be a fit for you, just apply. It's as simple as that.
We strive to separate feedback from salary. Through our current setup with various companies, the easiest way to ask for a raise is to ask your direct lead or manager. We also try to be proactive, if we see good, great, or extraordinary performance or achievements from a team member.
A great feedback culture lives from having the option to give feedback any time, any place. And even though this is great, it is important to provide regular, obligatory formats to collect and give feedback.
Once a year, you will have a classical performance review with your lead person. A person from the P&C team will attend to support in taking notes and as a neutral third party. You'll get feedback, set a vision for your role(s), and decide upon goals to achieve and things to learn. Here's also the place to talk about maturity levels and skills.
Duration: 60-90 minutes
In detail, we'll talk about the following points. Please prepare them from your perspective.
Your current situation within your team and within thomann.io
From your perspective: what went well, what didn't over the last 12 months (post-probation interview: since your start, think about what you learned and how well your onboarding went)
From your lead's perspective: what went well, what didn't over the last 12 months (post-probation interview: since your start)
Your near future at work and where you plan to be in the long run
Which goals you want to set yourself for the 12 months (these goals should further you as well as thomann.io)
If you have goals set from a year ago: recap on how they worked out (or didn't)
Which trainings you participated and want to participate in the next 12 months
Our P&C team offers an open ear to anybody in the team. If there's something you'd like to talk about, just approach a person from the people and culture unit. This appointment is not obligatory but highly recommended. You can talk about your current situation within thomann.io. You can use it to talk about things you may not want to share with your lead person. Or just to get another perspective on how to achieve your goals or organize a training.
1:1s shall be used for continuous feedback, e.g. recapping your peer feedback session or where to go next on your journey through thomann.io. You can also use it to address obstacles in your daily business and to get advice on how to cope with challenges. Another important aspect is to feedback your lead person and address issues that are important to you.
Once a year, you have to organize at least 2 peer feedback sessions.
a talk with a team member you work together a lot (approx. 80% of your time). Let them answer the questions below.
a talk with a team member you spend less time with (approx. 20% of your time). Let them answer the questions below.
Questions:
What did I contribute to Thomann.io in the last 6-12 months?
What do you appreciate working with me?
From your perspective: In which areas should I grow to develop myself?
You can do your sessions reciprocal, interviewing each other. But make sure the second person is not biased from the first interview round. Make sure to talk with your lead about the peer feedback results.
Important note for the 20%-team-members: short feedback is fine. Don't worry to not have as much content as an 80%-team-member. Not observing negativity can be a positive feedback as well.
You will receive feedback within your probationary period. Refer to the onboarding section for more information.
All templates for the official interviews can be found in Kenjo in the Smart Docs section.
Our roles at thomann.io are clustered in different units. Each unit provides different roles. They all assembly in product teams, service teams, or communities. Each team has free choice about their means of work and process frameworks, as long as they contribute value for our customers in regular, short iterations.
Units from similar areas are organized into circles to provide a scalable structure. Their lead people either report directly to our CDO (chief digital officer) or to one of the circle leads. The managing director of thomann.io reports to our CDO.
Chief digital officer: Dr. Christian Maaß
BizAd & finance lead: Meike Langer
Managing director thomann.io & product manager lead: Jöran Eitel (leads product circle)

Product lead: Jöran Eitel
Design lead: Fabian Truxius

Engineering lead: Daniel Hauck (leads tech circle)

Operations lead: Stefan Stammler
Other areas: quality engineering, architecture

Data lead: Arman Savuk (leads data circle)
Culture lead: Ralph Cibis (leads culture circle)

Recruiting lead: tba
Lead agile coach: Dominic Burucker
thomann.io itself integrates into Thomann Universe just as any other department would. thomann.io functions as Thomann's tech and data department.
Besides us, there are many other departments, e.g. marketing, logistics, purchase management, sales, customer care, hr, audio professional, etc.
Your unit is your homebase. Currently, our whole structure is in transformation to become more product- and data-driven. Units like data or people and culture functions as service teams alongside our product teams. Communities form to follow missions apart from our product vision.
Home to: engineers, engineering managers, testers, qa managers
Lead by: engineering lead
Home to: data analysts, data scientist, business intelligence analysts
Lead by: data lead
Home to: devops engineers, system administrators
Lead by: operations lead
Our devops engineers and system administrators make sure that the infrastructure and systems that run our webshop are stable and performant. They collaborate with our software engineers to provide a reliable environment and deployment infrastructure. Our systems include on-premises hardware as well as Cloud services and run not only our webshop but around 35 other websites and hundreds of services and tools our specialists keep operating.
Home to: employer branding people, culture people
Lead by: culture lead
The OD unit takes care of our employee handbook, all tasks regarding organizational culture, and topics related to employer branding. It works closely together with all other units, especially recruiting & coaching to create an excellent people experience.
Home to: recruiters, people & culture managers
Lead by: recruiting lead
Our recruiters and people & culture managers ensure that we hire exactly the right people in the right positions and provide an excellent candidate experience. In addition, they implement new tools, processes such as feedback sessions and reviews. They make the workplace as pleasant as possible, regardless of whether it is at home or in the office. Regular coffee calls and feedback sessions with all employees ensure that they always stay close and have a feel for the overall mood.
Home to: product owners, feedback hub managers
Lead by: product manager lead
Our POs carry our customers' voices into the product teams and prioritize what the next important thing in our backlog will be. They regularly connect with feedback hub managers to figure out which customer feedback will make it past the ideation phase through user research and data analyses.
Home to: agile coaches
Lead by: lead agile coach
Our agile coaches take care of creating environments for our teams to perform well and play an essential part in organizational development.
Home to: business administration, finance people, back office
Lead by: bizad & finance lead
Home to: ux concepters, ui designers, user researchers
Lead by: design lead
B2C as customers
data-driven work
finding metrics
focusing on goals
Product teams combine roles from engineering, product, uiux, and agile to own parts of our webshop and app. They use service teams to succeed in their projects.
Topic: state-of-the-art customer experience
Topic: access to assortment and services
Topic: Thomann mobile app
Topic: tools that improve our business processes
Topic: internal tools for our after sales processing
engineers and other internal roles as customers
improve development experience
support product teams in cross-functionality
Service teams usually have their competency in one unit. Examples are our platform team, operations, data or people & culture. They support our product teams in working end-to-end.
Important note: When service teams grow, we'll add their roles to product teams where it makes sense. This enables more autonomous work within the product teams.
Topic: infrastructure for the Thomann universe
Topic: everything related to BI and our data warehouse
Topic: state-of-the-art development experience for thomann.de
Topic: provide p&c services to teams, communities, and units
Be contact person for team members and leads.
Define processes

On/Offboarding
Feedback-Cycle
Trainings etc.

Recruiting & staffing requirements
Outside, e.g. Instagram, newsletter
Inside, e.g. benefits, events
Should a team member not feel comfortable (like really uncomfortable) with their team, there's an option to switch teams. The highest priority here is to look for direct communication. There are some requirements for finding/forming a new team:
Functioning teams must endure
Teams must be able to develop features for their focus topic
Teams shall span multiple locations
A new team constellation shall improve our product development
Make sure your team has a blog post on thomann.io. This will help you introduce the team to your applicants. Important: You own the post. If your team changes, you must change the post as well.
Communities are team members that work on a shared mission. Every team member can join or create a community. They can exist for a long time (e.g. uiux, branding, or poac) or just for a few days or weeks (e.g. to organize a team event). This also means, that this page might not be super-up-to-date.
Strategy community, user research, agile community
Make up your own community! If you have an idea, found a community:
create a public slack channel (private only, if it's really REALLY necessary)
send an @channel message in #announcements to inform everyone about your community and its mission
add the community to this section of the employee handbook
get started on your mission
Important note: make sure that participating in a community doesn't block you in your current role (e.g. engineer in a product team). Be transparent about it and check with your team, if you think the team's performance might decrease.
We pay a 13th salary together with the November salary.
You receive Thomann employee discount. The discount depends on a product's margin. The formula is "purchase price + 10% + VAT".
As an example: You'd like to buy a guitar for 800€. Our purchase price might me 450€. The easiest way to calculate: 450€ * 1.1 * 1.19 = 589.05€. This means you'd pay 589.05€ instead of 800€ for the instrument.
If the margin is too tight, it might make more sense to pay the normal price.
How to order: You can get the price in Slack by writing a message to our Cookie bot. All you have to type is employeeprice articlenumber, e.g. employeeprice 123456 and you get the price. Since employee purchases are an internal process, please ask your lead person (or any team member that's with us a little longer) on whom to contact to make your purchase.
We try to fulfill your wishes regarding working equipment. Make sure you have a look at delivery times, though. Having no computer in your first couple of weeks shouldn't be an option to strive for.
We offer regular systemic coaching with an external coach. If you need someone to listen to you, to provide a different perspective, or to challenge your ideas and thoughts, just sign up for a session. You find the sign up link in the #coaching-with-sabrina Slack channel.
In Treppendorf there's a gym and a canteen. The gym is brand new and offers everything you can think of. The canteen, our t.kitchen, offers warm meals during the day and you get employee discount on food and drinks.
For remote positions/other offices: we have a cooperation with urban sports club and a discounted membership for employees. With urban sports club you have many possibilities to take part in sports activities in your area.
If you have the right candidate for one of our vacancies: talk to her/him and introduce her/him to the recruiting team. If everything works out and it comes to a hire, you will receive 1000 Euro after the newbie has passed the probationary period (6 months).
You get the bonus for all successfully placed full-time team members (working student positions are excluded).
Any questions? Then get in touch with the P&C team.
English is our main working language across the whole company. To help everyone to make the transition, we have regular training sessions in small groups led by a native-speaking English coach.
Having English as our everyday language has allowed our team to become even more multicultural and diverse and makes it easier to work across borders.
If you already feel comfortable with your English skills, we also offer German lessons led by a native-speaking German coach.
You can join the #english-course or the #german-course Slack channels and take part in one of the groups.
You can always visit one of our offices. Be it Berlin or Erlangen or a trip to our headquarters in Treppendorf. If it's for day-to-day work, we recommend to commute to your closest office. If it's for onboarding, workshops, or other events with a higher purpose than "just work," there are no restrictions.
Be it through travel or remotely, make sure to connect your team members regularly. Schedule coffee calls or have lunch together. We encourage you being you and making friends out of your colleagues.
each team member should participate in up to two team building events per year (excluding events like yearly kickoff or open space).
an event can be organized as a team, a unit, or a community, since not every person in our organization is part of a regular team.
look left and right when organizing an event. Is there somebody working closely with you who's maybe lacking a team? Invite them!
we provide 100€ per person two times a year.
use it with your team/unit/community for team building, onsite retros, dining, lasertag etc.
not included in the 100€: travel & accommodation. Book your train and hotels as usual and fill out the travel expense tool.
Activities must be requested at least 14 days in advance.
Fill out the activity request form. You can find it pinned to the #slackcast channel.
Choose an activity manager for this event from your announced team.
Booking, reservation and payment of the Team Activity is done by the Orga-Team (Mateja + Meike).
Exception: restaurant visits with hospitality receipts. Unfortunately, restaurant visits cannot be paid in advance. That is why the Activity manager lays out the amount. The Activity manager then submits the hospitality receipt to the Orga-Team for payment after the event. Attention: Always ask for a hospitality receipt (Bewirtungsbeleg) at the restaurant. This is necessary for the payback. For the reimbursement send a scan of your receipt to accounting directly after the team activity has taken place. Thereafter, you are required to hand over the original hospitality receipt in paper form to the persons in charge in the offices Erlangen and Berlin or send it per mail. You can find the current person in charge in Confluence in the Sites, Teams & Contacts section of the thomann.io space.
Train and hotel bookings will be made as usual after the Team Activity booking has been completed.
Time tracking: put 10h of traveling into Kenjo or ask Lisa to put it in qtime (for Thomann GmbH employees).
Once you had a great time, share 1-2 photos and a short description for everyone in #slackcast
you have to book the train tickets yourself
only 2nd class tickets
choose Sparpreis tickets (not Flexpreis; Sparpreis is a good choice, because one still has the option to cancel the train ride, while that is not possible with Super Sparpreis)
If possible, try to avoid traveling on Fridays. It's a heavy commute day, therefore the probability of train delays and failure is higher. If you cannot avoid traveling on a Friday, please book a Flex Ticket one way. It'll give you a little more flexibility with trains.
always book a seat as well
we strongly advise you to plan your trip well in advance to avoid high ticket costs and think your traveling plan through in order to avoid cancellation fees
After the trip you will submit the tickets for reimbursement through the travel expenses reimbursement tool. All travel means apply - train, bus, taxi, flights, public transport - as well as travels by car and parking.
For all employees of Thomann GmbH (the Headquarters) or partner companies (eg. Datadice, Sunlab, Coding Pioneers), the rules of the respective company apply. The thomann.io reimbursement tool is not meant for their use.
The daily meal allowance (Verpflegungsmehraufwand) only applies to travel with overnight stay. Please enter an honest count of the meals that have been paid for by the company (either through the hotel booking or team dinners, company events and alike). If all three meals in a given day have been provided to you by the company, you are not entitled to the meal allowance for that day.
Hotels will be selected and booked by the Orga-Team. The hotels are always booked with breakfast. Please inform the Orga-Team by email about your business trip. You can find the current persons in charge in Confluence in the Sites, Teams & Contacts section of the thomann.io space.
The following information is needed:
Place
Date (arrival and departure)
Note if no breakfast is required
Possible allergies or other requirements (for example air conditioning in the summer, working desk in the room,...)
If possible, send hotel booking request to Orga-Team two weeks in advance.
Working hours and travel times are accounted for as a maximum of 10 hours. If the working hours including travel times are less than 10 hours, only the actual time value can be logged in the time tracking system.
Exception for car travel Here, the working time and the travel time must be logged separately. Please also enter the actual time value here. Here the working time may also be max. 10 hours. But the car journey is added on top and therefore a working day including the journey can have more than 10 hours.
You can take a vacation as spontaneously as you like - but keep the following rules in mind:
Get the "go" from your lead person & team early on.
Plan ahead. If possible: plan your vacation at least one iteration in advance.
Communicate your vacation to your team.
Thomann.io GmbH: submit your vacation to kenjo.
Thomann GmbH: write to the person in charge of filing your vacation days. You can find the current person in charge in Confluence in the Sites, Teams & Contacts section of the thomann.io space.
Set your absence note and add it to the vacation calendar.
Make a vacation handover. You are responsible for ensuring that all tasks and issues have been handed over to your team.
Cancel your appointments.
Send a message to your lead person (before the daily).
Cancel your appointments on that day.
Let your lead person know when you're back.
If you are absent for a longer period of time, make a handover with your team if possible.
The submission of the AU (certificate of incapacity for work):
Thomann.io GmbH: upload a photo of the AU in kenjo after day 3.
Thomann GmbH: you are obligated to provide an AU at day 1. Send a scan to the person in charge of AUs and the original per mail. You can find the current person in charge in Confluence in the Sites, Teams & Contacts section of the thomann.io space.
You'll find an ask-us-anything form pinned to the #slackcast Slack channel. Use this form, if you like to ask a question anonymously towards the strategy community. This might be helpful if you feel uncertainty or insecurity with announcements or decisions. We want to make sure that every team member has a safe space to ask questions.
Every team member is allowed to participate in an external training per year. Please talk to your lead, what kind of training works well for you, your role, your goals, and your personal vision.
Each year has its own story. Our yearly kickoff is an all-hands meeting to tell the team what challenges to solve.
Our all-hands monthly meeting. See details on the next slide.
The Assembly takes place once a month, usually on the first Thursday at 14:00. The Google Meet link is attached to the event. The meeting is recorded and shared for everybody who's missing out. The Assembly and the information shared in the meeting are obligatory for every team member. The recordings and slides can be found in the corresponding shared drive folders. They are also pinned in our #announcements Slack channel.
Changes in date and time will be announced early on. The assembly follows this agenda:
What's the current situation? How are numbers looking? Anything special going on in the Thomann universe? Here's the section for answers.
An overview of our product success (and failures) will be given in this part. In addition, there will be an update on the most important strategic Thomann projects from our company backlog.
Is there a team event upcoming? Will there be a workshop? Did a team member achieve something special? All news regarding thomann.io are shared in this section of the meeting.
After each Assembly the team is provided a feedback form. It asks how happy you were in the last month. You can also provide personal feedback. The team averages are shown in the beginning of the next Assembly.
Is there anything that still needs clarification? That's where you can ask. Don't be shy, don't hesitate to ask anything you'd like to know. If there is an answer to your question, you'll get it here.
A day for team-wide knowledge sharing. Bring in your own ideas and topics. The usual tracks are tech, product, meta, music. There'll also be workshops, hackathons, and team building. It's usually an event spanning 3-5 days, somewhere together, in person.
October 15 marks the traditional start of Christmas business in e-commerce. This is when we enter the phase of showing our prettiest faces and a polished user experience.
Get to meet your peers, your team members, your unit members. Check with your lead or your team on how and when to organize events. Feel free to rent a boat on Spree river, visit a drip stone cave, or go for Mario Kart like go-kart. Check the guideslines section for more information.
Internships in other departments of Thomann are possible at any time and explicitly desired. Possible departments are logistics, hotline, store, or purchasing.
Take a look behind the store development
Get to know other colleagues, departments and working methods
Understand the company, processes and procedures better
See what our customers do outside the store but also tell others what we are working on at thomann.io and how we do it
Alignment: that we want the same as everyone else: Inspiring and enabling all people to speak music, everywhere.
Every team member can register for an internship. Just check with your lead person or engineering manager. They will bundle it up and pass the information to Jöran. He takes care of organization.
Bonus: before signing up, think about which department might be particularly interesting for your role or current project.
Every team member is allowed to write blog posts for thomann.io. If you have an interesting topic or you want to introduce your team, feel free to write a blog post.
Since our team's take care of their recruiting process and of creating job ads, it's recommended to have a blog post introducing your team. And remember to update regularly.
If you want to write a blog post, just send a message to our culture lead for credentials to contentful (the CMS behind the blog).
Blog posts need the following structure:
title
teaser test (one sentence or so)
the text (markdown preferred)
an image
an author
As for everything we do, structure follows strategy. Our tools have to contribute to solving our day-to-day challenges and not be challenges themselves.
We use an internal blog to communicate our most recent releases, engineering updates, and strategy information. It's available for team members and everybody in the headquarters to stay up to date with what we're doing. We recommend our team members to subscribe to it by email.
Slack is our main communication tool. You can reach every team member of thomann.io via Slack.
#announcements is used for must-have/must-know information. Announcements made should always use the @Channel mention. Ask yourself: does everybody need to have this information right now?
#slackcast is used for should-have/should-know/nice-to-have information. For example all-over business context, information on workshops/team events that happened, progress of team projects, new people starting, old people leaving... Information provided here should either be posted without a mention or only use a weaker form such as mentioning a single team or @hier
Both channels are standard channels every newly added team member joins. If you haven't joined yet, please do so.
#thomann-universe is used to connect all team members and all guests. It has no real communication purpose other than being able to contact all people we have in our slack workspace, regardless of being guests or workspace members.
Use the #tech-talk channel if you stumbled upon interesting news in tech that team members could be interested in.
If you find a really positive customer feedback, provide it to everybody in #bauchpinselei.
#coffee-time is a standard channel that helps you to connect to other team members. Every monday our coffee bot will match a new pair of team members to have a call in the current week.
Do not use @channel or @here mentions in these three channels. If you have important news that justify pinging everyone better choose #announcements or #slackcast.
Any questions regarding our infrastructure or how to track data and receive it? Both channels help you to quickly connect with team members of our operations and of our data team. Remember: there are no stupid questions. If you're asking yourself a question, chances are high someone else can also profit from an answer.
If your question is urgent, you can use the @datateam and @opsteam mentions. If you have a specific request it's best to put it in a Jira ticket.
Kenjo is our people & culture tool. It's used for all people-related tasks:
requesting vacation
calling in sick
setting and tracking unit/community/team/personal goals
download paychecks
etc.
We collaborate on documents, spreadsheets and presentations via Google Workplace. That's also where you find your email inbox and your calendar.
Jira is the place to collect tasks, projects, visions, bugs and user problems. Every member of thomann.io has access to check what we're working on and which steps we will take to reach our goals.
The product backlog contains all tasks for our product teams on a higher level. If it's not daily business the teams get their tasks from this backlog keeping the balance between internal stakeholder requests and solving customer problems. You can find it under the name "epic flow" and use the quick filters to distinguish between stakeholder projects, teams and more.
All our backlogs and boards are prioritized based on value for our users, segment size of users, predicted effect on our northstar metric and effort estimation.
The product lead is responsible for gathering the backlog items, grooming them and setting a priority.
Each team has their own board and backlog. Just search for the team's name in the board section and you'll find it. Depending on the team's way of work it's either a scrum or a kanban board, some teams also have both.
The team product owners are responsible for gathering the backlog items from the product backlog, refining them with the team and setting a priority.
tba
tba
Our documents, spreadsheets and presentations are created with the tools by Google.
Google Workspace provides you with access to your @thomann.io inbox. When you start your job with us or change your role, make sure you adjust your signature. The signature template can be found here.
The signature is HTML, copy&paste it by using "select all/cmd+a shortcut" and paste it into the signature field of gmail. Apple Mail works if you uncheck the "use standard fonts" checkbox. It's preferred that you use Gmail directly, though.
There are a couple of placeholders (name, role, phone, email, and external company) - make sure you fill what's applicable and delete what's not.
For our folks employed at CP or Sunlab - due to legal reasons, you need your real company name behind your role. Put it in brackets, e.g. (Sunlab GmbH)
Set the signature for new emails and answers/forwards
We use Google calendars for our appointments. Make sure you take care of your calendar, so other team members can rely on booking appointments with you on free slots. Find more information about appointments in the how we work section of the handbook.
If there's a sharing issue with one of our calendars, you can find the calendar IDs for manual integration in Confluence.
The environment and using sustainable resources is incredibly important to us. Here you can find out what Rock'n'Roll and nature have in common.